back to blog
Project development
The tools we use to manage our projects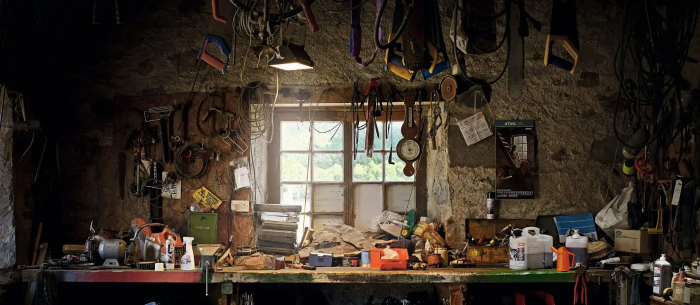 NOTE: THIS POST WAS WRITTEN IN 2017. OUR PROJECT MANAGEMENT HAS CHANGED A LOT SINCE THEN AND SOME OF THE INFORMATION PRESENTED HERE IS NO LONGER A REPRESANTATION ON HOW WE MANAGE THINGS
I get a lot of questions from other business owners and freelancers on how do we manage our projects. What tools do we use? How do we use them? How much do they cost? And much more. It's important to note that for us this is a constantly evolving process. The way business is done in our industry changes extremely fast and we try to keep up with it.
We are always looking for new tools and new ways that can help us be more productive. At the same time, it's really important to know why you're applying these tools. Sometimes people get lost. They use tools because it seems cool, not because it helps their business. Be careful and evaluate each tool properly and try to figure out if it really does help your business.
In the blog post I'll reveal our whole process to you in great detail. From initial sales to project management and hopefully you'll find something that can help your business here.
One tool to rule them all
So the main tool we recently switched to is Productive from the awesome fellows at Infinum. Infinum is a big software agency themselves which means they know a lot about the needs of a business like ours and they tailored the software to fit our exact needs.
Productive helped us combine 3 tools we previously used into one. Before we used Trello for sales leads, Asana for tasks and Paymo for time tracking. With Productive we get all of those tools in one package and it's really smart and knows how to connect all the data into a bigger picture that is always trying to answer one big question – is your business profitable?
Apart from Productive, a really big part of our process is Invision which we use for design specs and documentation. This is something we named Living design documentation. I dedicated a separate blog post to it here. Other than that Slack, Zeplin and Avocode all play big parts in our process.
Everything starts with a good lead
Our whole process starts with leads. A lead is a prospective potential future customer. We always get our leads in one way – recommendations. We strive to do high quality work and live off our recommendations – every single customer we worked with in the past 4 years came to us because some other happy customer referred them to us. It's something we are very proud of. So usually a lead gets in touch with us through email mentioning how they have a project for us and how they got referred by somebody who already knows us.
When this happens we put the lead into the Productive sales pipeline. The sales pipeline looks like a kanban Trello board. You have horizontal columns with cards inside them representing potential business deals. Each column is a "stage" in the sales pipeline. Every lead enters the pipeline in the "Opportunity" column.
As negotiations move on the customer moves up in our sales pipeline. We do an estimate, we do some negotiations, and if we get the job the lead gets converted into a project. The project then gets assigned some budgets (eg. the budgets might be 10 000 EURs for design and 20 000 EURs for development and 3.500 EUR for project management). These budgets help us track the profitability of the project.