back to projects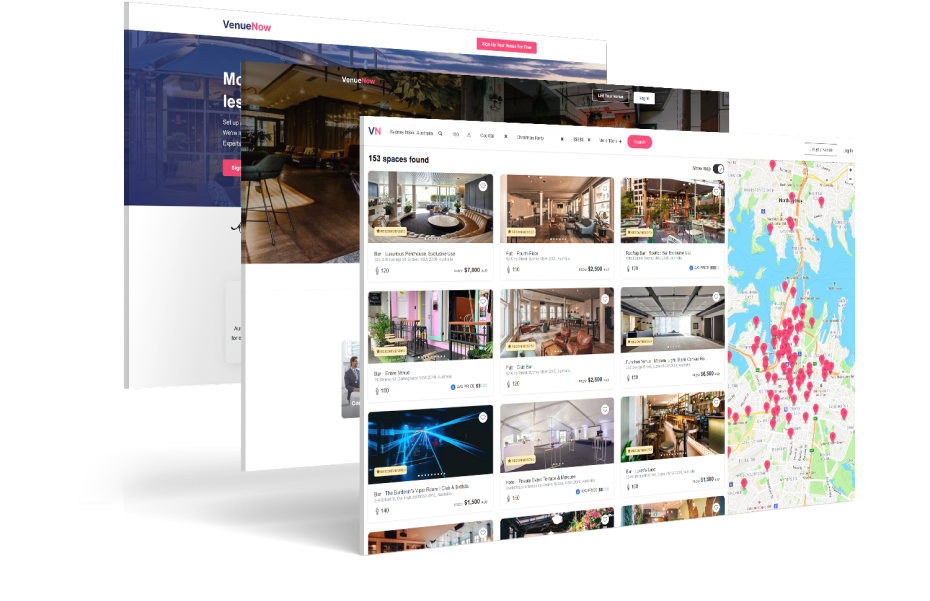 VenueNow
Australia's largest marketplace to discover and book spaces for meetings and events.
The fastest way to find your perfect venue
VenueNow lets you search through thousands of venue spaces in Australia and helps you find and book the perfect one. Whether you are looking for a place to celebrate your birthday, a wedding venue or a place to organize a business workshop it has everything. We built a sophisticated and fast search engine that lets you find venues based on need, location or budget.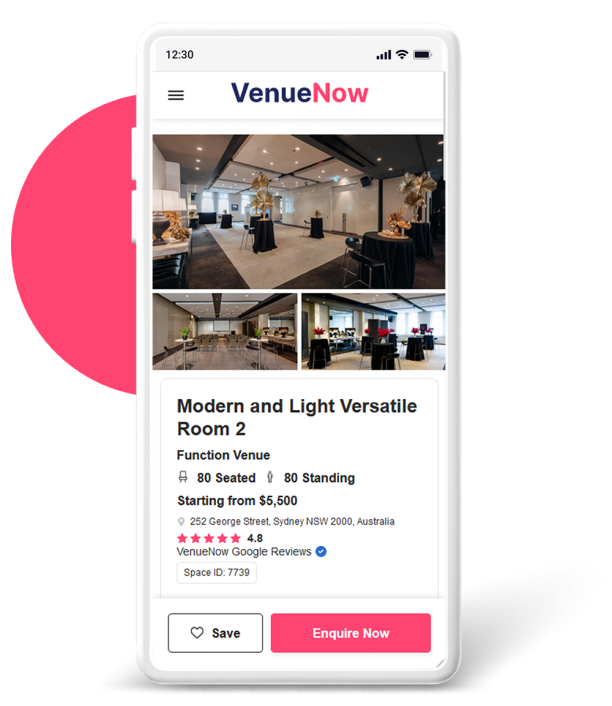 A long lasting collaboration
VenueNow is one of our oldest partnerships. We started working on this project way back in 2015 when it was called Spare Workspace. We have been with the project through multiple pivots and overhauls. The collaboration that started with just one perons's idea has since turned into a multi million dollar business that has acquired some other companies along the way. We are proud to be a part of this story for so long.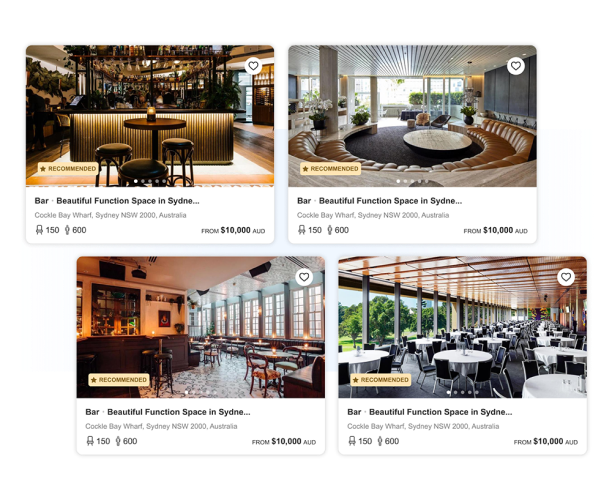 You have a project for us?
Send us an inquiry and we will reach back with a non-binding quote.
Request a quote