back to projects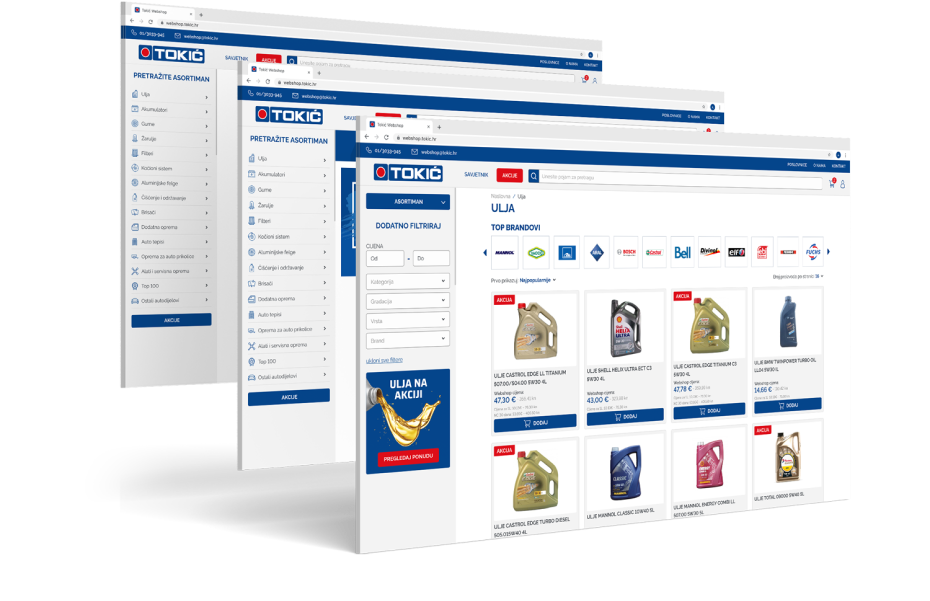 Tokić webshop
With more than 240.000 car parts on offer, and a retail network of over 100 stores, Tokić is the biggest name in car parts in the region.
Born in times of great struggle
The Tokić webshop was born in the heat of the corona virus epidemic in 2020. With lockdown mesaures in effect, the company was paralyzed and all 100+ stores in their network were closed. We had to move quickly and we designed and developed the whole project in a matter of only 5 weeks.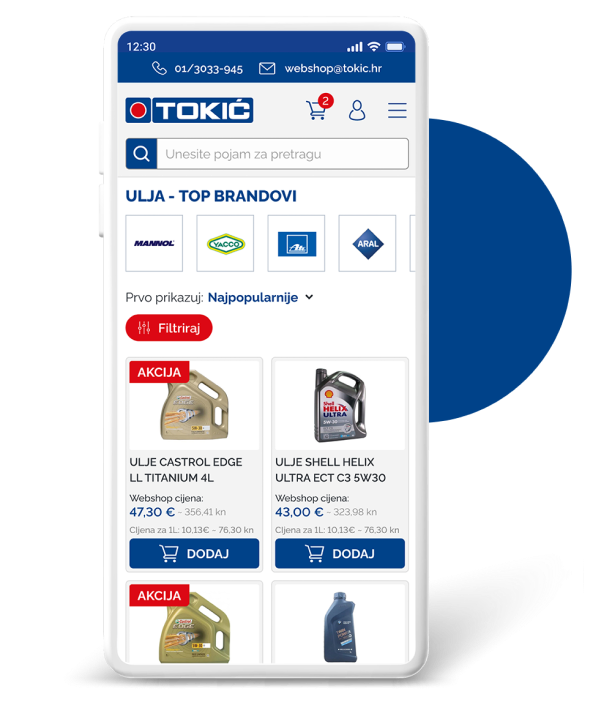 Fully integrated
The logistics part of a large company like Tokić is a tough challenge to solve. We worked with their IT team on fully integrating and automating every aspect of the shop with their internal systems. We have achieved 100% automated integration.
All information about products is pulled directly from their ERP, including real time info on prices and stock. Every order upon creation gets automatically sent to the ERP. This saves costs on the whole operation and increases the speed of it.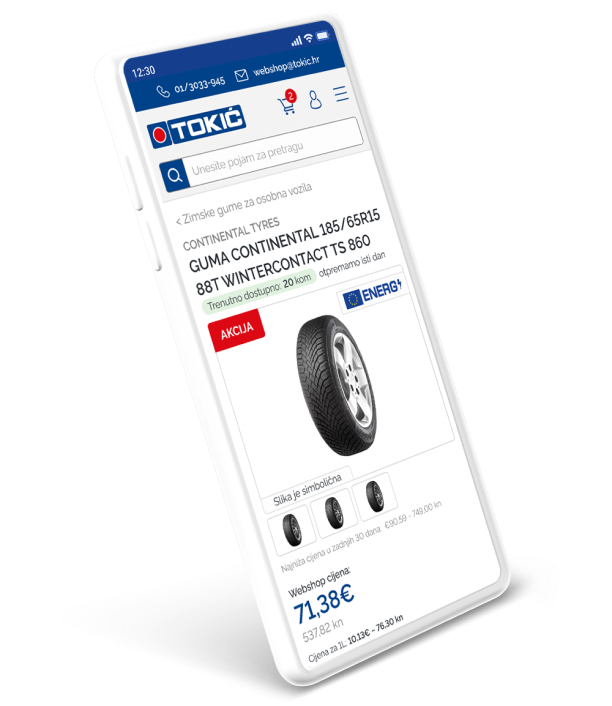 Three years of hard work
The pandemic came and went, but we kept working on the shop. New features were introduced. The amount of products on offer was increased. The marketing aspect and SEO have been patently built up across time. The result is that the webshop keeps growing in revenues and visits a couple of hundred percent every year. It's showing no signs of stopping and has become a valuable income stream for the company. We are proud to be a part of this story.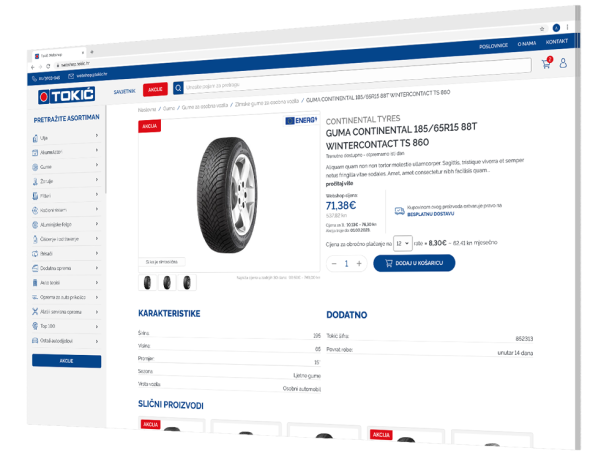 You have a project for us?
Send us an inquiry and we will reach back with a non-binding quote.
Request a quote