back to projects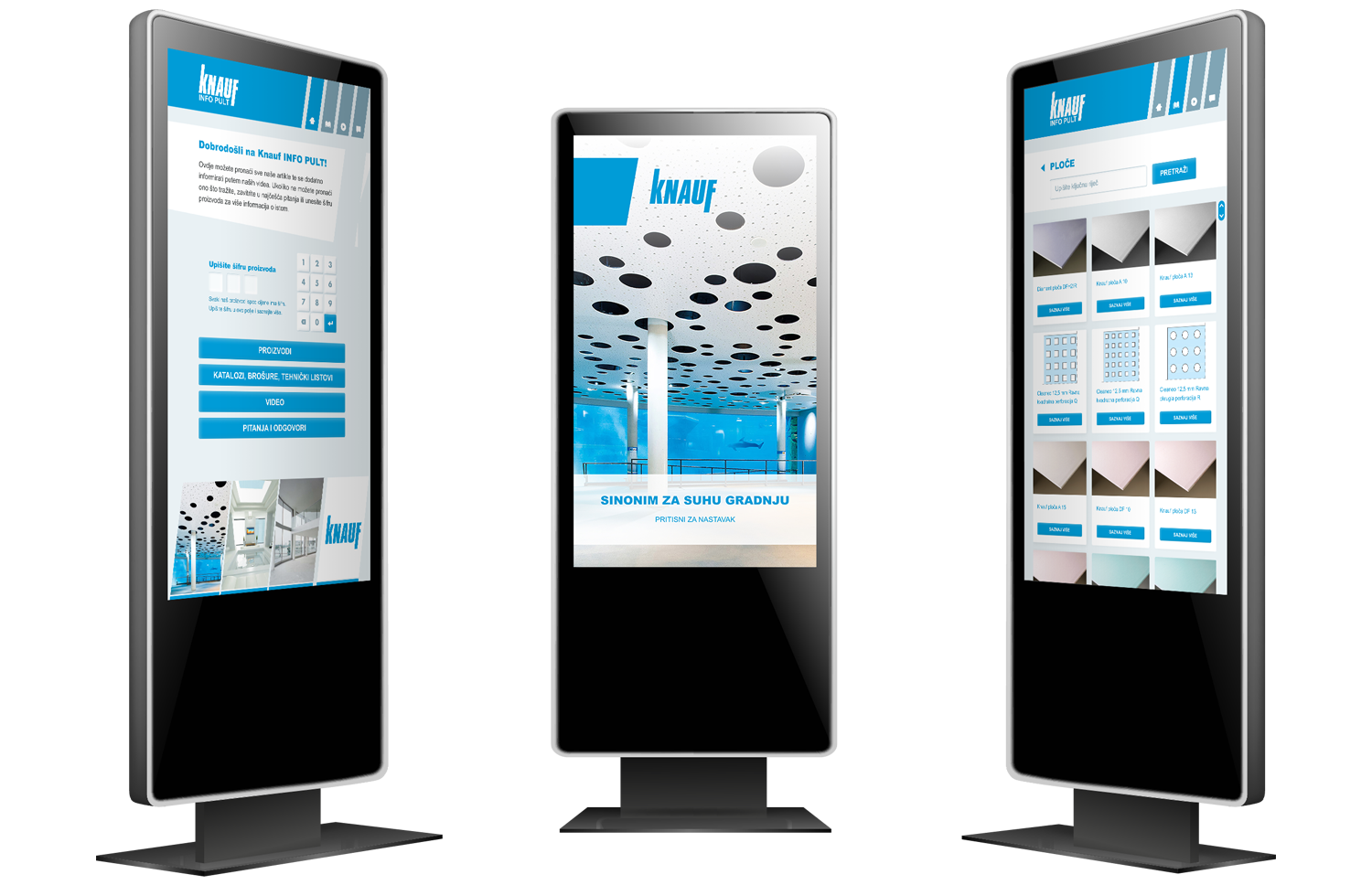 Knauf digital totems
These digital totems are placed in large retail stores that sell Knauf products.
About the project
Since 2021, we have been collaborating with Knauf, a leading multinational building material company renowned for their drywall products. One of our notable projects involves the development of their innovative digital totems.
These interactive totems are strategically placed in large retail stores that exclusively sell Knauf products. Visitors can effortlessly engage with the totems through their large touch screens. Designed to provide a seamless user experience, the totems offer a wealth of information about Knauf products, including detailed specifications and features. Additionally, they incorporate a material calculator and other interactive functionalities, further enhancing their utility.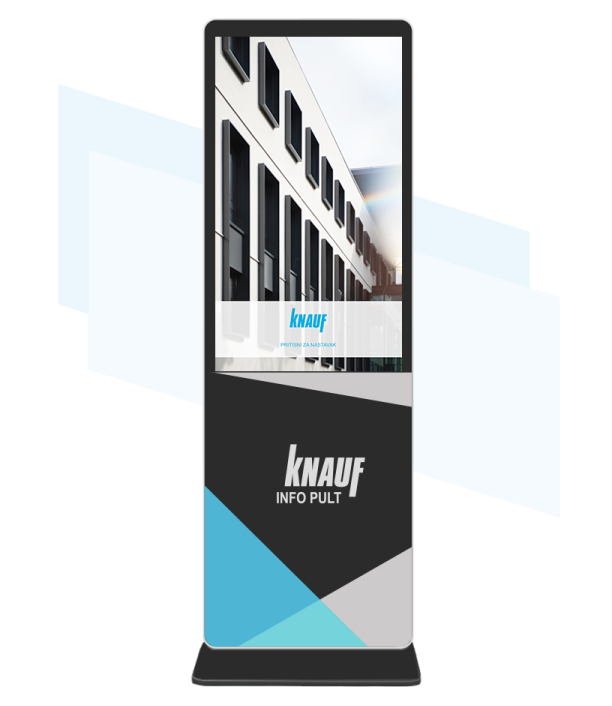 You have a project for us?
Send us an inquiry and we will reach back with a non-binding quote.
Request a quote