back to projects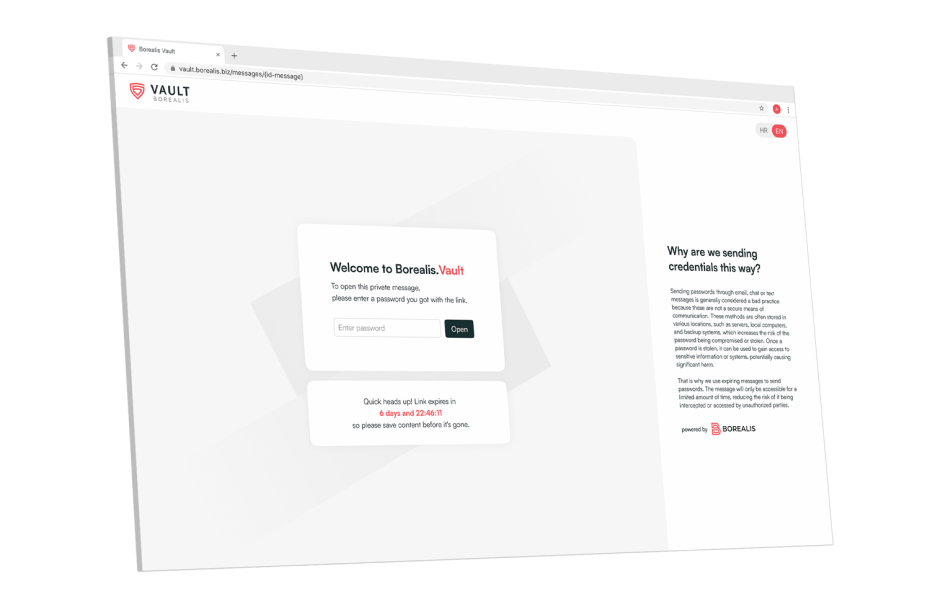 Borealis Vault
Borealis Vault is our internal solution for securely sharing passwords and other sensitive information with 3rd parties.
How it works?
We use encrypted expiring messages to send sensitive information to our clients. When one of our employees needs to send something secure, they create a message in Vault. It gets encrypted and hidden behind a password. The password and access link gets sent to the 3rd party and the whole message expires and self destructs after some time. This ensures maximum security as no sensitive information is stored directly and permanently online.
Why did we make it?
We deal with a lot of sensitive information for our clients.  While we could have used a 3rd party service for this. We felt it was important to have full control over the information we send. We wanted to control how and where the data is stored to ensure maximum security.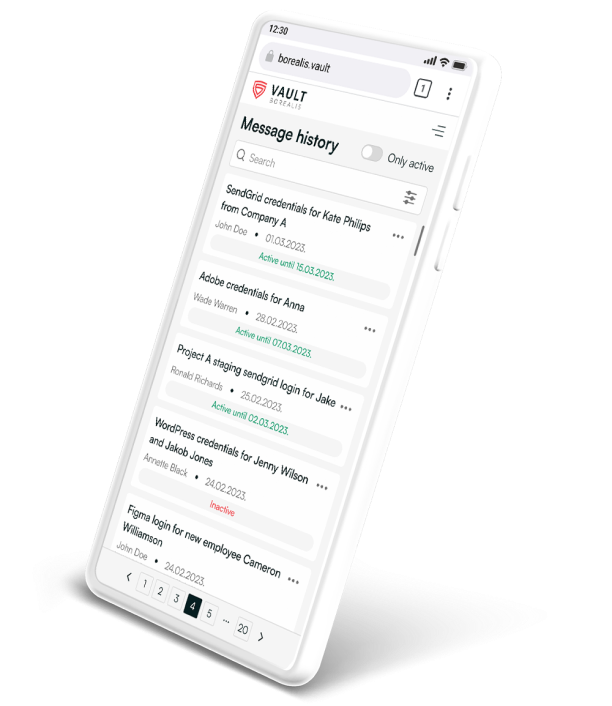 You have a project for us?
Send us an inquiry and we will reach back with a non-binding quote.
Request a quote